Tartane

Hull Hitpoints

Very Low

Sails Hitpoints

100

Speed

Medium

Manuever

Medium/High

Point of Sail

High

Storage

Very Low

Crew

Very Low

Cannons

None

Ship Class

7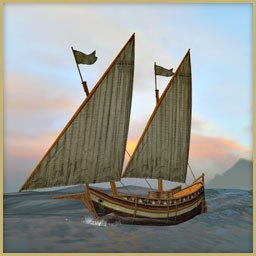 A 
Tartane
is a small fishing boat with triangular sails, coming originally from the Mediteranean Sea. It doesn't carry any guns and has not much storage room, so it is quite useless in both battle and trade. 
Ad blocker interference detected!
Wikia is a free-to-use site that makes money from advertising. We have a modified experience for viewers using ad blockers

Wikia is not accessible if you've made further modifications. Remove the custom ad blocker rule(s) and the page will load as expected.